Hi, first post, but need help quick. I am writing a program in visual basic (irrelevant) and need to figure out a theta value from a right triangle, but need it in terms of certain variables. The figure is shown below with variables theta, l, and h. I need the theta value in terms of h and l.
So far I got theta = sin-1( sqrt(h*l)/l), however, this wasn't correct.
Another approach I took led me to sin(theta) tan(theta) = h/l . But I am unsure how to get theta isolated.
Any help is appreciated.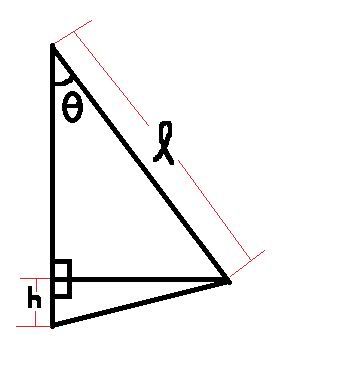 Thanks,
John